›
English
›
Greg Atkins, Philosophy of the...
Greg Atkins, Philosophy of the Motocross Track Master
Greg Atkins has built over 1,000 motocross tracks, including circuits for the MXGP world championship. He's been in the profession for 25 years, but the track designer from "Negeri Kiwi" (New Zealand) is still always learning.
This article has been translated using AI.
The following article was translated using both Microsoft Azure Open AI and Google Translation AI. The original article can be found in Greg Atkins, Filosofi Sang Master Trek Motokros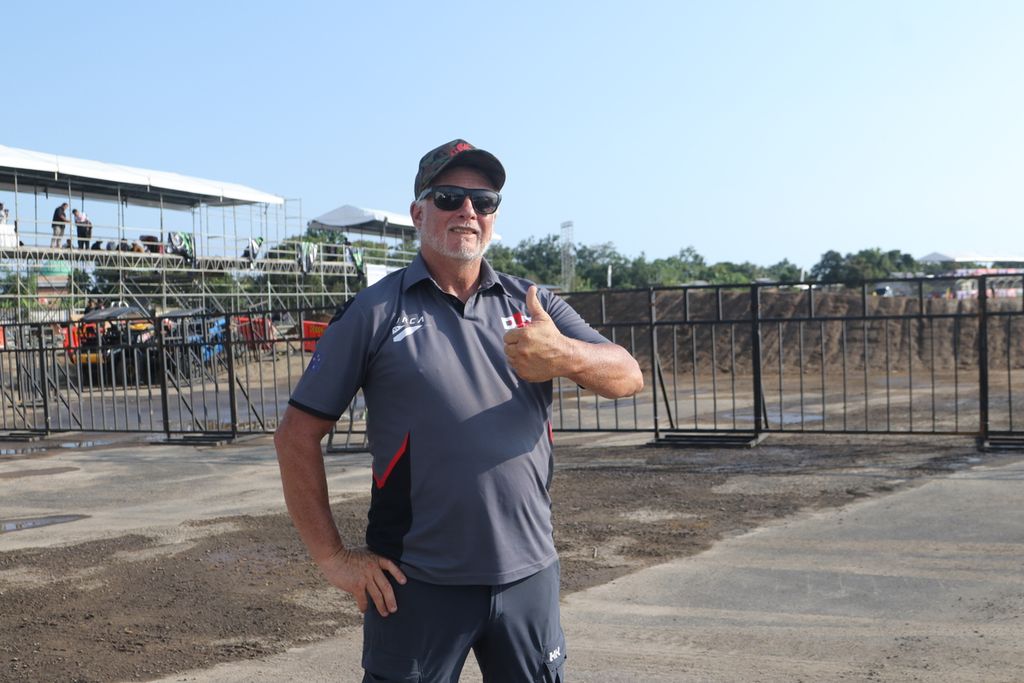 Greg Atkins found his way in life as a motocross track designer after his racing career ended due to a serious accident in a race in the United States. He was only about 19 years old when he began turning the wheel of his life as an off-road track designer. He went through a long process with the capital of perseverance and hard work because this profession can only be mastered maturely with experience.
"This is a skill that is honed over time. There is no school for it. It is something that you must learn continuously, and I am fortunate to have experienced this for more than 20 years, so I can have good experience," said Atkins while building the MXGP track for the Lombok series at the former Selaparang Airport in Mataram, NTB, on Tuesday (27/6/2023)."
More than two decades of experience places Atkins in the position of the world's top motocross track designer. In 2006-2015 he was the track designer of Youthstream, promoter of MXGP. He has built MXGP Motocross World Championship tracks, as well as tracks for Red Bull in motocross, supercross and the famous Red Bull Knock Out sand racing. He also builds motocross and BMX bike tracks for independent clubs and individuals. In fact, his knowledge of off-road tracks made him one of the experts when the FIM drew up standard regulations for off-road tracks.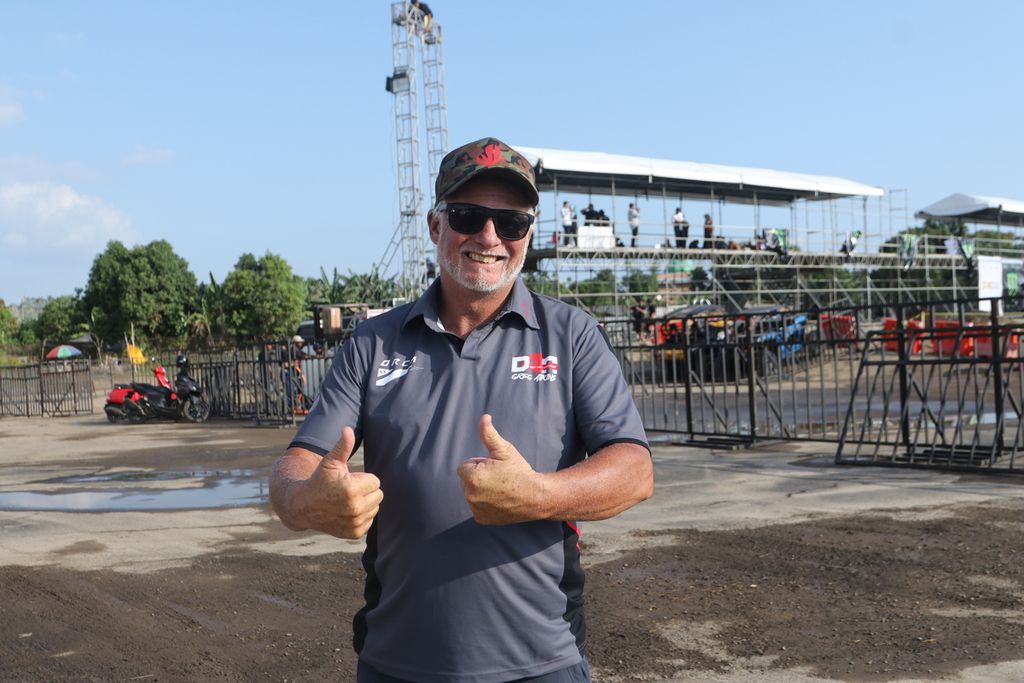 Achieving the Atkins level is not an easy task, as it requires understanding many things independently, such as soil character, having expertise in design and architecture, operating heavy equipment, mastering the regulations of the International Motor Racing Federation (FIM), and being able to read the skill level of the racers who will use the track.
"It would be better to have a background in design and architecture, as many parts need to be built with design specifications. Also, regarding the land, you have to learn it based on what is found throughout the world, but sometimes there are major obstacles, so what you find is what it is," said Atkins.
"We are glad to have good soil conditions, but sometimes we do not have that advantage, so we have to use what we have. Therefore, we must be ready to face such situations. And, that is one of the challenges of the world championship, not everything is always smooth. Racers also need to drive on tracks with different characteristics, and good racers will still be good when they rev up their motorbikes," continued Atkins.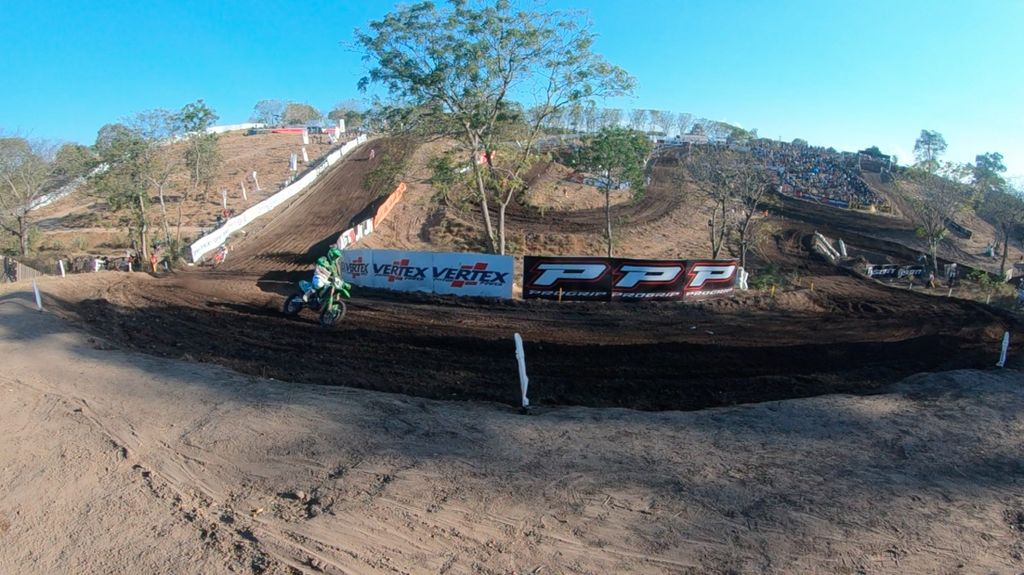 One of his favorite tracks is the MXGP Samota circuit in Sumbawa because it is located in a hilly natural landscape. Upon seeing the location, Atkins immediately imagined what kind of track he would build. The sandy ground condition due to its proximity to the beach is also a unique feature of the Samota track. MXGP racers such as Tim Gajser, Jorge Prado, Jeremy Seewer, and Romain Febvre also like Atkins-designed Samota track.
Meanwhile, the MXGP Lombok track at the flat and empty former Selaparang Airport has different challenges. Atkins designed the track together with Gabi Villada, who as a youth was involved in freestyle motocross. Their discussion focused on the concept of adopting a BMX pump track circuit to get around rectangular areas.
The racers also admitted that the artificial track was energy-intensive even though the pace was not high because there were lots of jumps and corners. In fact, living MXGP legend Antonio Cairoli considered that the track was very different from the one usually used for racing. The KTM team manager also walked the Selaparang track several times to help his riders develop strategies.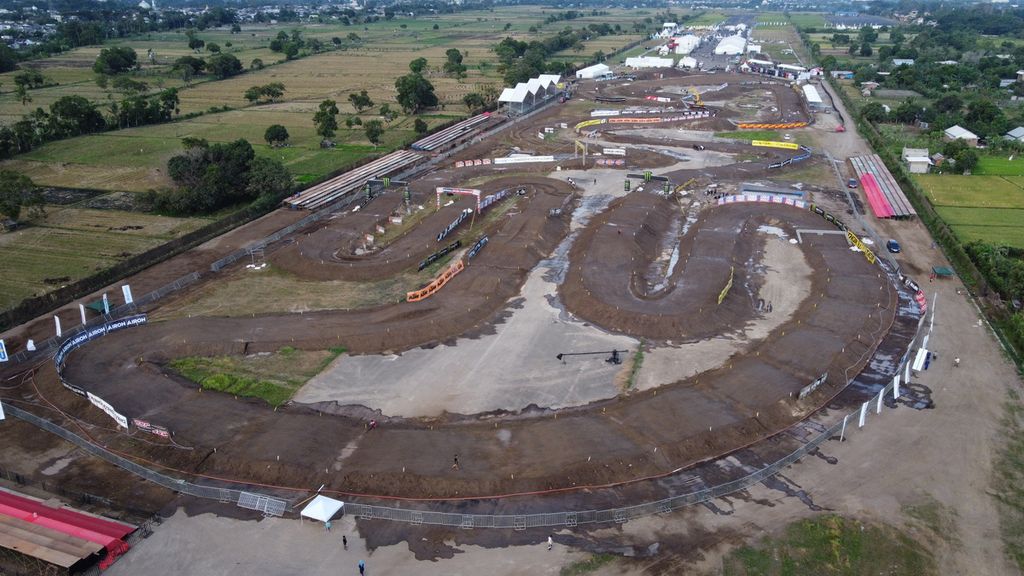 Atkins' ability to come up with ideas for what kind of track he will build is the result of his experience traveling around the world building circuits. He can now imagine what the track will be like when he sees the existing location. One of the tracks that is considered Atkins' masterpiece is the MXGP Patagonia circuit in Argentina which was built in 2014. The track is in the mountains in the middle of the forest and is the opening of the MXGP series.
"My ability to build tracks started when I was around 19-20 years old. I began to study and build tracks, and it took a long time for me to learn because I also had to learn how to operate various machines, as many countries do not have what is needed. This experience keeps me growing and learning, with machines, with design work," said Atkins, who admits that he is still learning up until now."
Although he has a long-standing experience, he never forces himself to use the working system he usually uses. Atkins prefers to adjust himself to the culture and working system in every country where he builds a track. This adaptation makes Atkins capable of dealing with every different challenge.
Also read: Peggy Gou, Owner of Steel Determination
"When you go to a country, you cannot change the system that is in place in that country, so I have to adjust to the environment. Here, for example, we deploy many people for a job that is usually done by only one person in Europe. In Europe it only takes one person to do the job, but here we deploy 20 people. But that is the system, it may make the work take longer, but that is the system, and that's how it is. You cannot change that. So we have to live with it and overcome it," said Atkins about his work philosophy."
He always requests for a local person to work together in building the trail, not only to transfer knowledge, but also to take care of the trail after he leaves.
"I enjoy it. I always ask for a local person or someone who will take care of the trail after I'm gone, to work with me. So they can learn something, because again, years of experience are needed to do this. But, I really enjoy being able to work with locals at my job site, so I can help them by giving some ideas, but ultimately it's up to them to start developing themselves, continue learning," said Atkins.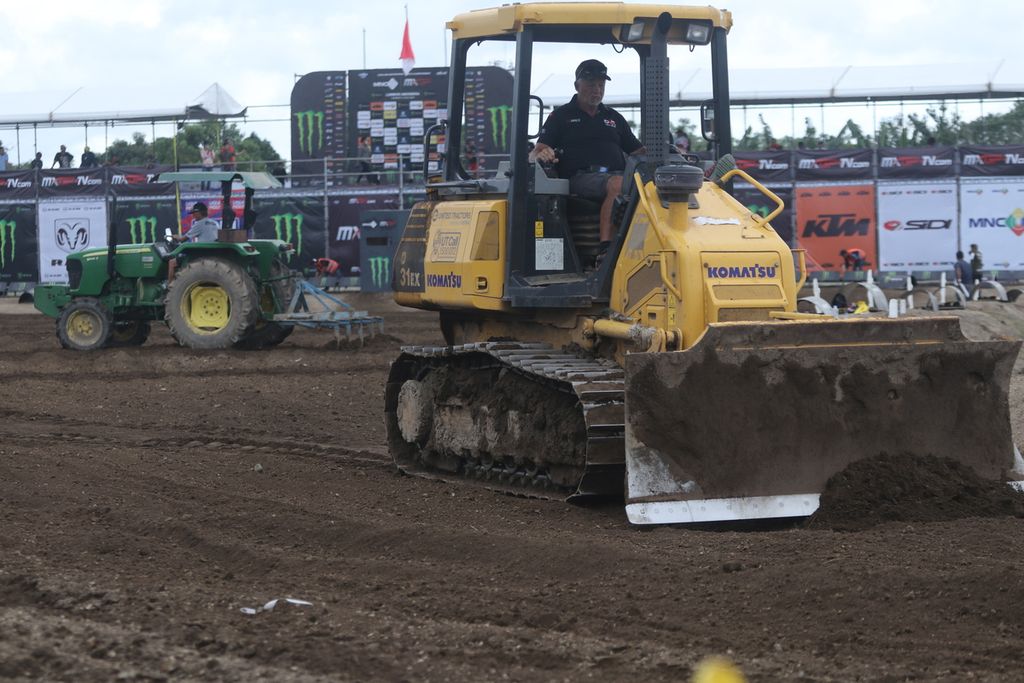 Reading limits
In addition to mastering the technical aspects and exploring ideas for building circuits, the next level is the ability to read the limit of the racers' ability. Atkins observes the weaknesses of the racers to test their abilities and encourages them to develop their limits. However, this step often draws protests from MXGP racers.
"What we are doing is not only building a race track, but I am also working on a development plan. I watch the riders and study where they start at their limits and develop their limits. I continue to push their abilities by observing many riders so that I understand where their weak points are. "Some riders hate ruts (grooves like ditches caused by motorbike tires scratching), because they don't ride well in ruts, they complain and complain," said Atkins.
However, Atkins admitted that sometimes he pushed the limits too much on the racers. He is also open to input from the racers. "Yes, sometimes I go too far, but I only say, 'Yes, good, because that is your weakness'. So you must also have the ability to observe what the racers are doing. I also listen to what the racers say, then I see what they do on the track, and then I apply it on the track," said Atkins.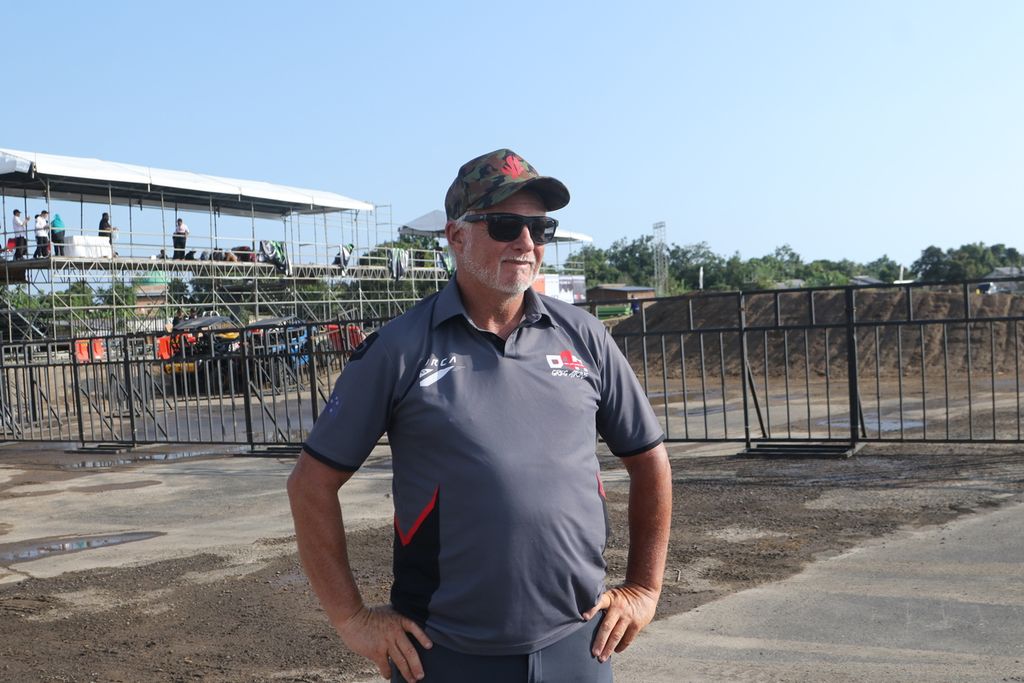 Atkins' ability to build world-class motocross tracks does not stop him from continuing to learn. He is now collaborating with young Spanish designer Gabi Villada to develop themselves.
"I have a friend, Gabi, who is here, she is a former freestyle motocross racer and has been building tracks for 10-15 years, so she understands this very well. However, we always learn from each other, develop ideas, and determine a certain direction," said Atkins.
Also read: Treasurer Setjodiningrat, Drives Around the World and Introduces the Archipelago
He is also open to input from his design team and makes them part of the overall circuit planning. "Including, when I was in a country, I showed them the design of one of the track sectors, but they said no, then I will say, 'Okay, what do you want to design, tell me'. I did that repeatedly. So, I put them in the planning so that they feel like part of it all. This is not just about me, this is everyone's job," continued Atkins.
The New Zealand-based trail designer is still traveling the world to design motocross tracks. He will only retire after achieving his big dream. "My dream is to have a motocross track that looks like a golf course. I haven't achieved that target yet. So, a huge, extreme, golf course-like landscape makes for a big motocross track. After achieving that, I will retire," said Atkins, accompanied by laughter.
Citizen: New Zealand
IG: @actionfactory
Profession: Offroad track designer