›
English
›
Urges Made Rita Kusuma Dewi to...
Urges Made Rita Kusuma Dewi to Reach the Peak of Life
Desak Made Rita Kusuma Dewi's continuously rising achievements have not only brought her closer to the peak of achievement as an athlete, but also reached the pinnacle of life as a child who glorifies her parents.
This article has been translated using AI.
The following article was translated using both Microsoft Azure Open AI and Google Translation AI. The original article can be found in Desak Made Rita Kusuma Dewi Menggapai Puncak Kehidupan
In the past two years, the achievements of Desak Made Rita Kusuma Dewi have continued to rise as the successor of the queen of Indonesian climbing, Aries Susanti Rahayu, who once broke the world record with a time of 6.99 seconds at the World Cup in Xiamen, China on October 19, 2019. In addition to winning several World Cup medals, Desak's prestigious achievement was winning the 2023 World Championship in Bern, Switzerland on August 10, which earned her a ticket to the Paris 2024 Olympics.
Through this positive performance, Desak is not only approaching the peak of athlete achievement, but also reaching the peak of life as a child. The series of achievements of this athlete who was born in Buleleng, Bali, January 24 2001, has also helped raise the standard of living of his parents in their hometown. Ahead of the Hangzhou Asian Games, China, 2022 on 23 September-8 October 2023, Kompas had the opportunity to interview Desak on the sidelines of national training at the Santika Premiere Hotel, Kota Harapan Indah, Bekasi, Friday (8/9/ 2023).
Where, when, and how did you first get to know rock climbing?
I first learned about rock climbing in Singaraja City Park, Buleleng, when I was 8 years old, when I was in the 2nd grade of elementary school. Initially, I played at my father's cousin's house, Desak Komang Mulia Astuti, and was finally invited by my aunt who had previously practiced rock climbing to practice. Because our ages are not much different, more or less only six years apart, I got used to playing with my aunt. However, when I graduated from high school, my aunt stopped practicing, while I continued until now.
How do parents react when they choose to take up rock climbing, which has the image of an extreme sport?
At first, parents were afraid. My parents also couldn't take me to training because my father was working. So, I hitchhike or walk with my aunt to the training ground which is a 20-25 minute walk from my house. Then, every once in a while, you try to pick me up. From there, my father saw, horrified and afraid. Even though it was banned, I still practiced. If I don't get picked up, I go with my aunt or another friend. It wasn't until I was finally able to win that my parents supported me until now.
Also read: World Champion, Urges Made Rita to Get Tickets to the 2024 Paris Olympics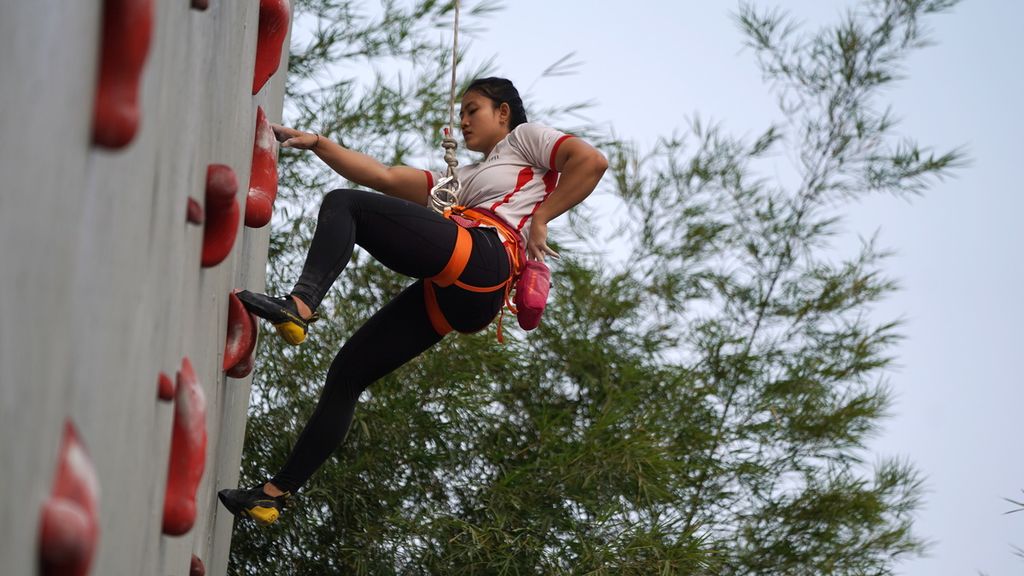 What was the interesting side of rock climbing that made you decide to become an athlete in this sport?
At first I was happy because there were lots of new friends from other areas, who were different from the friends at home and school. Over time, you become addicted to completing new routes (in lead or boulder). When there are friends who can penetrate the route, but I can't, the next day I will try to be able to penetrate it too. Challenges are addictive, there is satisfaction in being able to complete a challenge, and after that you definitely want to complete other challenges.
Since getting involved in the speed number, the challenge has changed to how to climb faster than before. Driven to continue breaking personal records. In the past, every now and then, there was a fear of falling. But, over time, because it has become a habit, there is no longer that fear.
Is there an important moment that has been a turning point in your career so far?
When I was in 5th grade, I took part in Porsenijar (Arts and Student Sports Week) Bali and I won gold and bronze in the classic speed event. Since then, I have felt a sense of pride in being able to achieve so much that I want to continue being an athlete. Moreover, Porsenijar is there every year.
When I decided to focus on race numbers speed in 2018. Initially, I practiced all the race numbers, but mostly for lead. Because I often lost in competition in lead, I finally shifted my focus to speed where I felt there was an opportunity for achievement there. I lost in endurance which took precedence in the leadnumber. My typical is more explosive which is suitable for speed.
When I watched Mbak Aries perform at the 2018 Asian Games (Jakarta-Palembang) on ​​television, I was amazed to see her abilities and achievements. I also thought about when, well, I could do that. That makes me idolize him and want to continue to get better even though I can't imagine dreaming of becoming an international champion, like a world champion.
When I entered the national team (pelatnas) in July 2020. At that time I was invited to join by coach Hendra Basir who monitored me in several national championships at age level and general categories. Actually, I don't always win, sometimes I get bronze and silver, especially in the general category. However, coach Hendra had a different view so I was drawn to the national team. Even though there were hundreds of athletes, I was chosen. I am part of a long-term project for the 2024 Olympics
Since joining the national team, my perspective on my future career has become more open and developed. My goal is no longer to excel at the national level, but internationally at the Olympics. That is what fosters my motivation to continue trying to sharpen my personal time records in training and competitions.
Also read: Made Rita Kusuma Dewi Urges to Open the Way to the 2024 Paris Olympics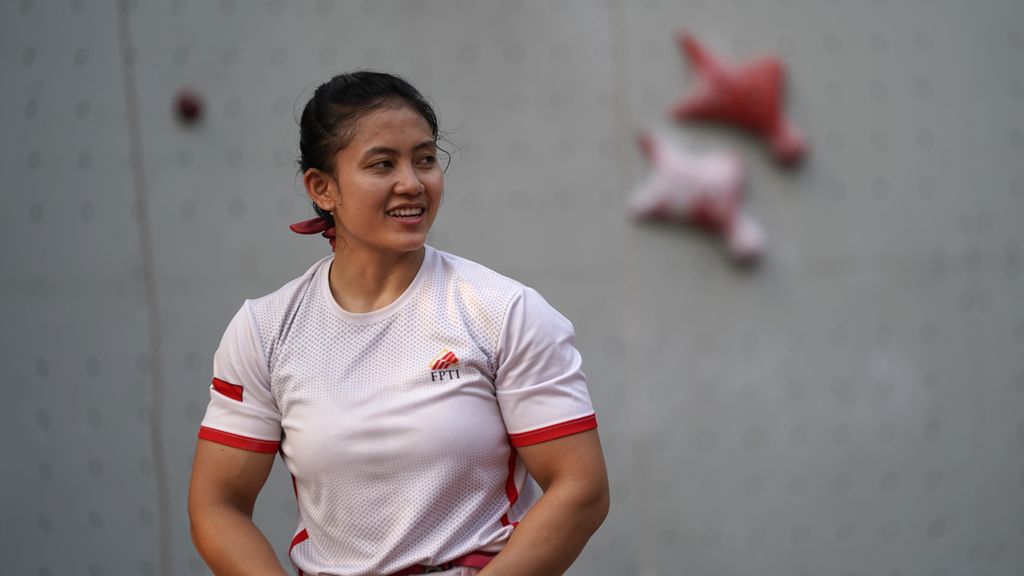 Who has been instrumental in your career so far?
The main thing is parents. My father, I Dewa Putu Sekar (50), was willing to stop working as a car driver carrying goods for approximately two years, from when I was in grade 1 of junior high school to grade 3 of junior high school. That's because I practice almost every day and I can't ride a motorbike yet. Apart from that, when I was little, I"got drunk"riding the car. If there is a competition outside the district, my father will take it by motorbike. The journey can take 3-4 hours one way.
There is coach Hendra. Since joining the national team, I have had the opportunity to increase my capacity with the support of a team of coaches who work a lot behind the scenes, get good training facilities, and take part in international championships. Coach Hendra shaped my character to become stronger because of his discipline and firmness.
Have you ever regretted sacrificing your youth that was taken up by practicing almost every day?
I have never had any regrets about this choice, to become an athlete. In fact, I am grateful to be in the position now. I got many new opportunities, I was able to achieve higher achievements and was able to travel abroad to take part in championships.
Apart from that, my family's economy could get better. My family is classified as underprivileged. If I continue to practice, am sent to competitions, excel, and get bonuses, I can help my parents. In the past, if I wanted to buy personal necessities, I didn't need to ask my parents.
In fact, I can reduce the burden on parents a little. At least, you no longer need to work hard. Since this year, my father has not worked, he has been resting at home. I can also help with my sister's school. Overall, parents are better off.
Besides, since I was little, I rarely played around because I preferred to practice and practice. I think it's okay now to work hard first to enjoy the results later after no longer being an athlete. Every now and then I might want to hang out with campus friends (in the Department of Physical Education, Health and Recreation, Ganesha Education University, Singaraja, class of 2019), but I just enjoy what's available now. The friends here are fun too.
Also read: Made Rita Urges to Look at the Bright Season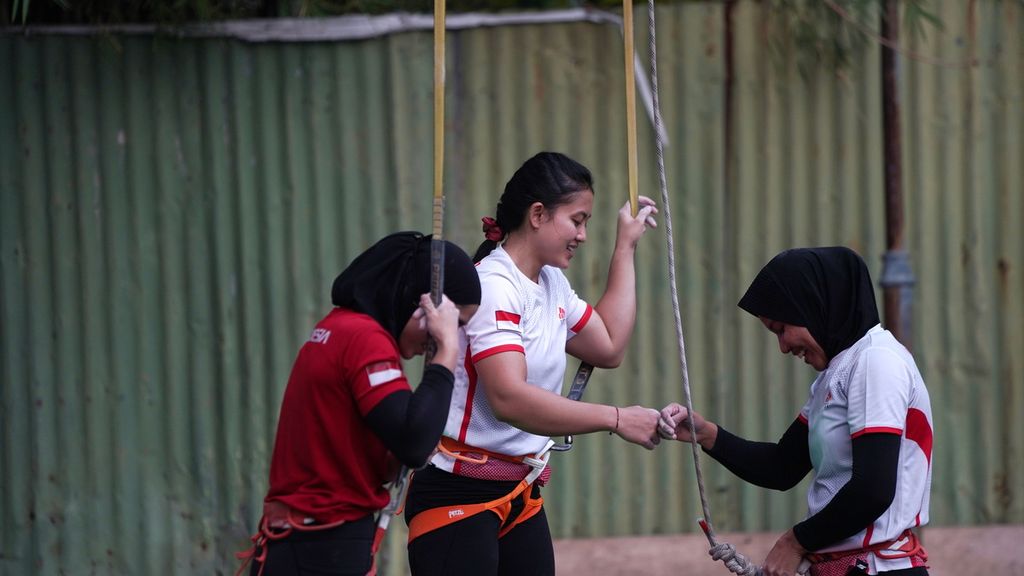 How does Desak look to the future after becoming world champion?
Nothing has changed for me after becoming world champion apart from self-confidence. Previously, I never imagined that I could become world champion. With that achievement, I am much more confident. I am confident that I can achieve the best achievements at international level if I try hard.
I want to be able to surpass Aleksandra Miroslaw's best time (Polish female climber who holds the world record with a time of 6.25 seconds set in Seoul, South Korea, 28 April 2023) and want to win Olympic gold in 2024.
What big dream do you want to achieve in rock climbing and how to achieve it?
I want to be able to surpass Aleksandra Miroslaw's best time (Polish female climber who holds the world record with a time of 6.25 seconds set in Seoul, South Korea, 28 April 2023) and want to win Olympic gold in 2024. To realize that target, I trying is never satisfied.
I always train earlier than scheduled. For example, training at 4 in the afternoon, I've been there since 3. I warm up first, starting from jogging. I realized that my body was slow to heat up. In fact, to achieve targets in training, our bodies have to be really hot. I also trainpull-upsharder. I realized that I was weaker at pull-ups than my friends, so I had to exert more energy to make my pull-ups stronger.
Apart from that, through my rock climbing achievements, I want to make my parents proud and happy.
Also read: Rahmad-Rajiah Marry World Cup Gold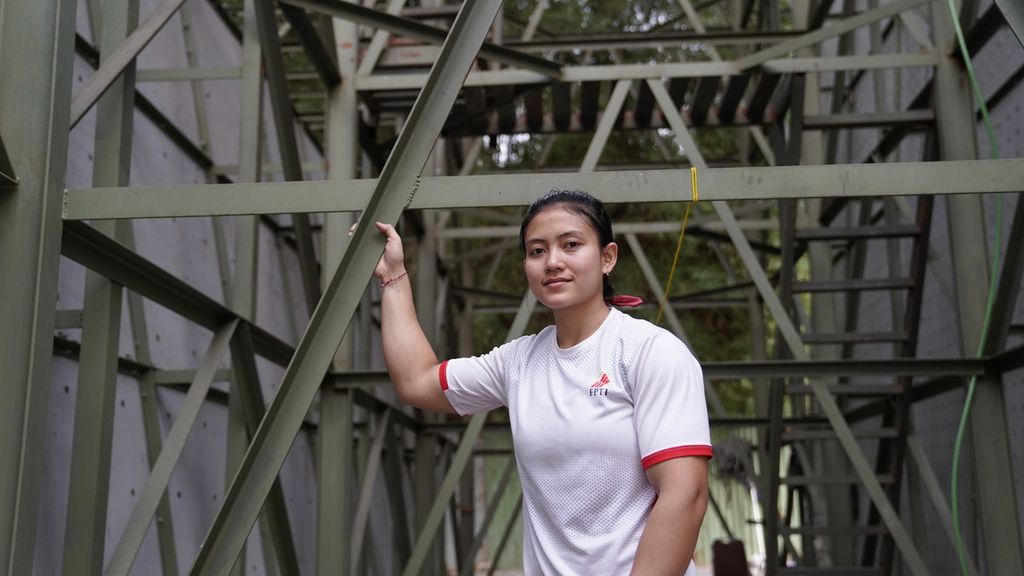 What is the meaning and target of the 2022 Asian Games?
The 2022 Asian Games is one of the big events that I want to win. In whatever championship I am given, I want to be the best and be on the highest podium for Indonesia. So, whenever I am given the confidence to appear, I will not waste this opportunity. Apart from that, I want to emulate the achievements of my idol, Aries, who won individual gold in speed and relay at the 2018 Asian Games.
Editor:
WISNU AJI DEWABRATA