›
English
›
Mass Vaccination Targets...
Mass Vaccination Targets Expanded
The government is committed to accelerating the Covid-19 vaccination program while trying to increase the supply of vaccines both from foreign and domestic producers.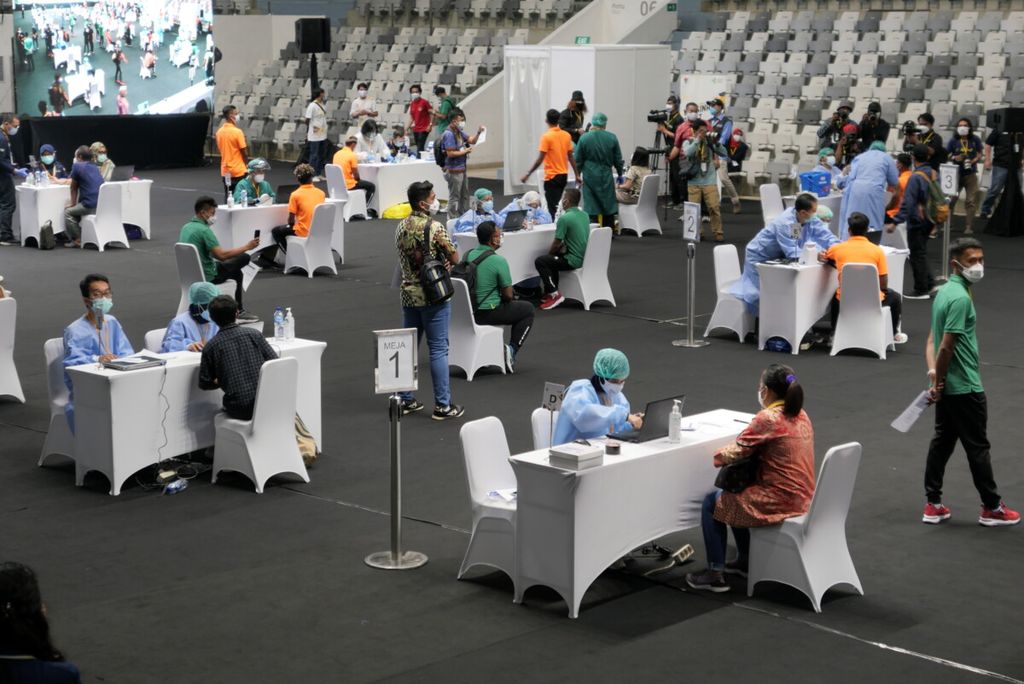 President Joko "Jokowi" Widodo has asked all local governments, both in provinces and regencies or cities, to accelerate the Covid-19 vaccination drive. Until now, the vaccination coverage for priority groups, especially the elderly, is still very low.
JAKARTA, KOMPAS — After slowing down during the month of Ramadan and Idul Fitri holidays, efforts to carry out Covid-19 vaccination will be accelerated again. In July 2021, the government will further expand the targeted recipients to increase the vaccination rate to at least one million people per day.